1 minute reading time
(298 words)
V-Injector an direct appv (app-V 5) file editor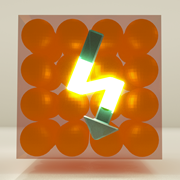 The V-Injector is a tool for direct editing of App-V 5 .appv (package) files. V-Injector is a small single C ++ / CLI exe ( "< 400 kb !") . Very fast and efficient for this purpose. The V-Injector will not extracting an appv file to your file system (like the sequencer)!
This is the first release. The biggest problems have solved and we have kept the tool on a simple functional status to find any bug! Other functions will gradually integrated into this free software (like Drag/Drop of files, a command line interface etc.).
The V-Injector is limited to Microsoft Windows 8.1 and Microsoft Server 2012 R2 but you can edit Windows 7 Packages there. We have tested with packages until App-V 5 SP3.
Requirements:
Windows 8.1 oder Server 2012 R2
Visual C++ Runtime 2013
The MSI for V-Injector check everything and contain the runtime library modules as merge module. Therefore, you only need to install the MSI package.
Error messages and warnings may not always be correct. We would be very happy if you send und error information for bugs us. Alternatively, you can use our new Support-Forum
Documentation:
Change general settings like the Package ID
Add files and directories in the Files" tab.
Extract files
Delete files
Delete directries with sub files and directorys
Direct export appv files
Save oder "Save as" your package
In this Version the save process automatically produce a backup of your package.
ATTENTION: Please make also a manual backup of your app-v packages. This is a Beta Version! We accept no liability for broken packages.
Downloads:
Erstelldatum
Dienstag, 24. März 2015 13:05
Änderungsdatum
Dienstag, 20. Oktober 2020 14:58
Erstellt von
Andreas Nick
Geändert von
Andreas Nick
Lizenz
Nick Informationstechnik Tool Licence